We asked our JETAADC 10+ reunion eligible JET Talks Chair, Shana Tischler, a few questions as our January Member of the Month. Catch up with Shana and other JET alumni who departed for the JET Programme in 2004 or earlier at Matuba in Bethesda, MD on Sat., Feb. 8 for some sushi with a heaping side of nostalgia. Learn more and register here.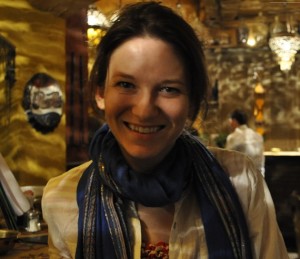 Name: Shana Tischler
JET Placement: Nakatsugawa, Japan
Where I'm from: suburbs of Chicago
What brought me to DC: graduate school
Back in my day, JETs…did not use the internet except for email.
What I miss most from Japan: the food, fashion, and friends
The strangest food I've ever eaten: jellied baby bumble bees, a delicacy in my town
The lesson I learned while on JET: keep an open mind
The most important lesson I've learned since JET: try anything once
The perfect JETAADC event would be: the 10+ event!
I knew I lived in Washington, DC when: people's first question was "where do you work?"
Celebrity/historical figure I am convinced that I would be best friends with…if only we could meet: Jane Goodall
The question I'd most like the next Member of the Month to answer is: Why did you apply for JET?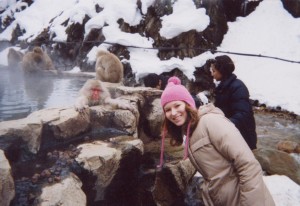 Want more JETAADC Members of the Month? Meet…
Want to be the next JETAADC Member of the Month? Contact Kat at newsletter@jetaadc.org.