It's time once again for the greatest party of the year: the JETAADC Bounenkai! For those of you unfamiliar with this annual tradition, it is our biggest social event of the year in which we eat, drink, socialize, play games (there will be prizes), reminisce about the good things of the past year, and forget all the bad ones. So mark your calendars and join us for a party you won't want to miss. We look forward to seeing you there!
JETAADC Bounenkai
December 8, 2013
5:00pm cocktail hour
6:00 – 8:30pm dinner & games
Tono Sushi
2605 Connecticut Avenue, NW
Washington, DC 20008
202-332-7300
$20 online, $25 at the door
Purchase your tickets via PayPal by Friday, Dec. 6 at 10:00pm: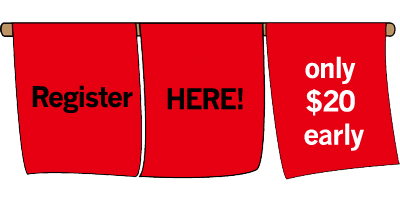 Included in the registration price:
one drink (small beer, house sake, or house wine)
your drink ticket will be passed out at the door
buffet (sushi, shumai, grilled fish, seaweed salad, pad thai and more!!)
Subsequent cash bar for small beers or house sake $3.75 and red or white wine $4.50 plus tax.

Just a reminder that we'll be collecting canned food at the bounenkai, to go to the Capital Area Food Bank to help feed those in need!
If you're able, we ask that you bring cans of any of the following:
– Proteins (chicken, tuna, etc; low sodium is preferred)
– Vegetables
– Fruit (in light syrup or natural juices)
– Tomato-based sauces (low sodium preferred)
As always, please feel free to contact me with any questions at volunteer@jetaadc.org.