JETAADC presents
Japanese-English Bilingual Toastmasters Club Open House
Tuesday, March 10, 6:30 – 8:00 pm
IL Radicchio
1801 Clarendon Blvd, Arlington, VA 22201, (703) 276-2627
The Event will feature prepared and fun extemporaneous speeches over Italian dishes and drinks! Refine the art of communicating, listening, and thinking in Japanese and English. Improve your professional development and public speaking skills. All levels of English and Japanese language learners are welcome!  
Pizza will be provided!
For additional information, contact the JETAADC Professional Development Chair: Emily Orr
Please RSVP @ professionaldevelopment@jetaadc.org
Directions:   From Court House Metro (Orange/Silver), just 10 minutes walk on Clarendon Blvd.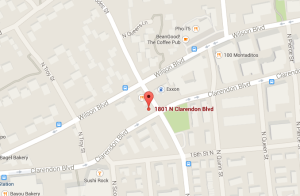 We hope to see you all there!
To learn more about JEToastmasters, check out their website:
http://jetoastmasters.toastmastersclubs.org/