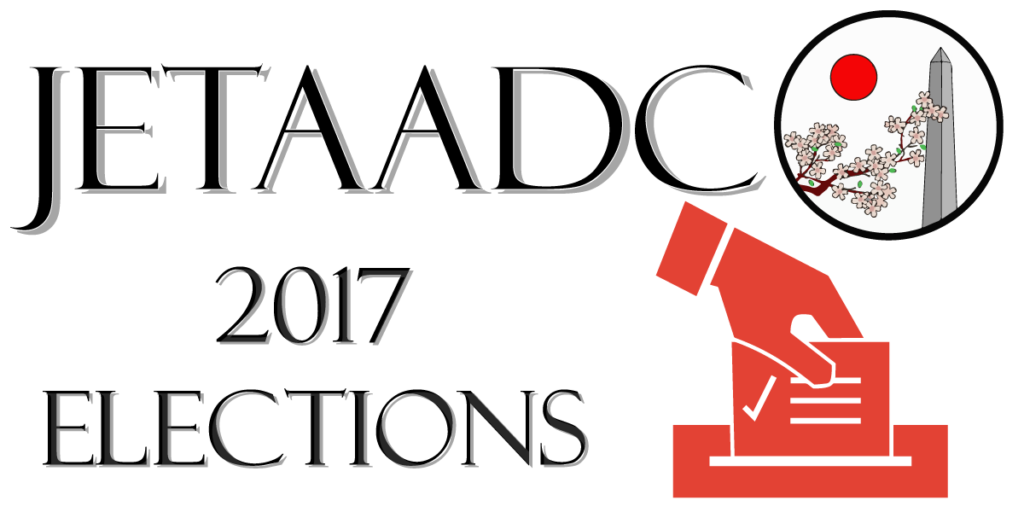 Vote for your 2017-2018 JETAADC Board!
It's once again time to decide the JETAADC Board members for 2017-2018. JETAADC board members are voted in by their chapter members and serve for one year.
In order to vote in the election, you must be a registered member of JETAADC living in Maryland, Washington DC or Virginia. If you are not a registered member, register here.
All voting should be completed by April 18th at 5:00 pm and winners will be announced at the end of the in-person General Meeting that evening (information below). There are three open positions that any registered JETAADC member can self-nominate for: JET Talks, Communications and Social Co-Chair. If you would like to self-nominate for one of these positions, please indicate your interest in the Self-Nomination section of the voting form.
Questions? Contact secretary@jetaadc.org