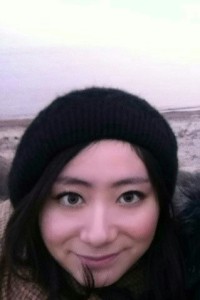 After years of studying English with ALTs in Hyogo, including JETAADC's own Paul Schuble, Mari is now a freelance translator always looking to beef up her English. To practice, she started a Facebook page, WHAT JAPAN, where she explains different aspects of Japanese culture and answers fan questions about Japan in English.
I have met over 10 ALTs in the past. They were from all over the world and some of them are still my friends, which is really sweet. And I got this opportunity to write an article here, from my ex-ALT, Paul Schuble. I remember him as a great ALT because he was always professional. I am pretty sure that I could not learn English without him or the other ALTs I met. Today, I make my living with my English as a freelance translator, and I cannot talk about my life without mentioning how I learnt English and its culture. So, today, I am going to talk about my ALTs.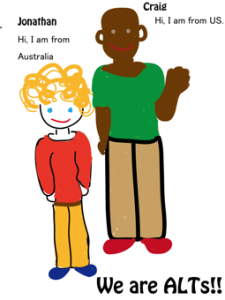 My first ALT was called Jonathan and he was from Australia. I was about 11 years old and he was about 30 years old (in that picture he looks like a 10 year old though). My friends and I were so nervous about seeing him because he looked very different from us. Different hair, eye colors, skin colors, and of course, language. It was obvious that we went through the same thought process as old Japanese people who saw their first Westerner. However, we didn't end up calling the ALT akaoni (red goblin). (Old Japanese people called Westerners that because they had light brown hair and we call that hair color "red" sometimes.) We had lunch together and learnt that we could communicate with each other.
My second ALT was called Craig. I guessed he was from the US, and the first thing he told us about was that his mother was white and his father was black. And I shouted at him, "Then, you are HALF!!" Then he looked at me and said "Well, we don't use the term "HALF" but "MIXED."' That was when I learned that there are some English words that Japanese people adopted to use in our own way. And I somehow felt there was a reason why he decided to talk about his origin, so after that, when I became a high school student, I read some books about races in US and found out that there was discrimination toward black people. Until then, I had no idea what kind of history Craig had so I really regretted that I shouted at him that way.
Actually I had some Western friends at the age of three, but I could not see the difference between Westerners and Japanese at that time. However, those ALTs taught me the difference and gave me an opportunity to learn English and more about its culture. And I really, really appreciate that still.