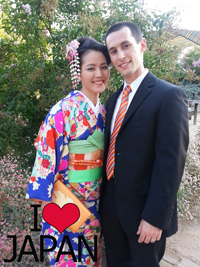 Sachiko Tsunoda-Bedford comes from Yatsushiro city, Kumamoto prefecture in southern Japan. In July 2013, she married Ryan Giralt Bedford, who worked as an English teacher on the JET Program for 3 years in her hometown, and made the move to Washington, DC. Since coming to the US she's been going to English classes, volunteering, making friends, working at the Japan-American Society of Washington, DC, and contributing to the JETAADC blog's "I <3 JAPAN" series.
One thing that I am missing since I moved to the US is ONSEN! Sashimi, Miso paste, Natto and Soy sauce – these things are easy to get in the US if you go to an Asian market. Especially soy sauces are everywhere. But Onsen is not so easy. When I was in Japan, I often went to Onsen; there are a lot of public baths in my hometown. Admission was only $3 to $5.
People like going there in fall or winter season.  But I like going to Onsen all seasons, especially in Summer time. I know that Onsen is hot, but after going to the onsen, I feel so Sappari, refreshed.  And afterwards if you drink cold Ocha or green tea, you feel even better!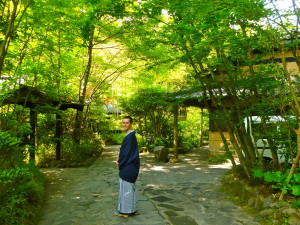 Last winter while I was in Utah visiting my husband's family, we went to a natural hot spring resort. It was quite nice, but it was quite a shock for me. For one, everyone wore their clothes into the hot spring; many entered without washing! It was all outside as well, without any indoor springs. Everyone was enjoying the hot springs together, and everyone was chatting and meeting old friends. That last part reminded me of Onsen in Japan, but everything else was so different!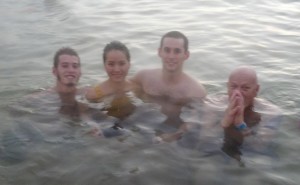 I would love to visit other hot springs in the US and seeing if they are similar to Japanese Onsen! Please tell me about any places you may know in the comments!