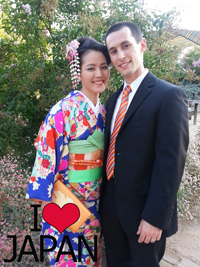 Sachiko Tsunoda-Bedford comes from Yatsushiro city, Kumamoto prefecture in southern Japan. In July 2013, she married Ryan Giralt Bedford, who worked as an English teacher on the JET Program for 3 years in her hometown, and made the move to Washington, DC. Since coming to the US she's been going to English classes, volunteering, making friends, and contributing to the JETAADC blog's "I <3 JAPAN" series.
Hi everyone! Today, I want to share with you what I did last week. I participated in a Sushi Making Workshop held by the Japan-America Society of Washington, DC on March 3rd. Over 20 people participated. It was hosted at the Japanese restaurant Maneki Neko, which is located in Falls Church, VA.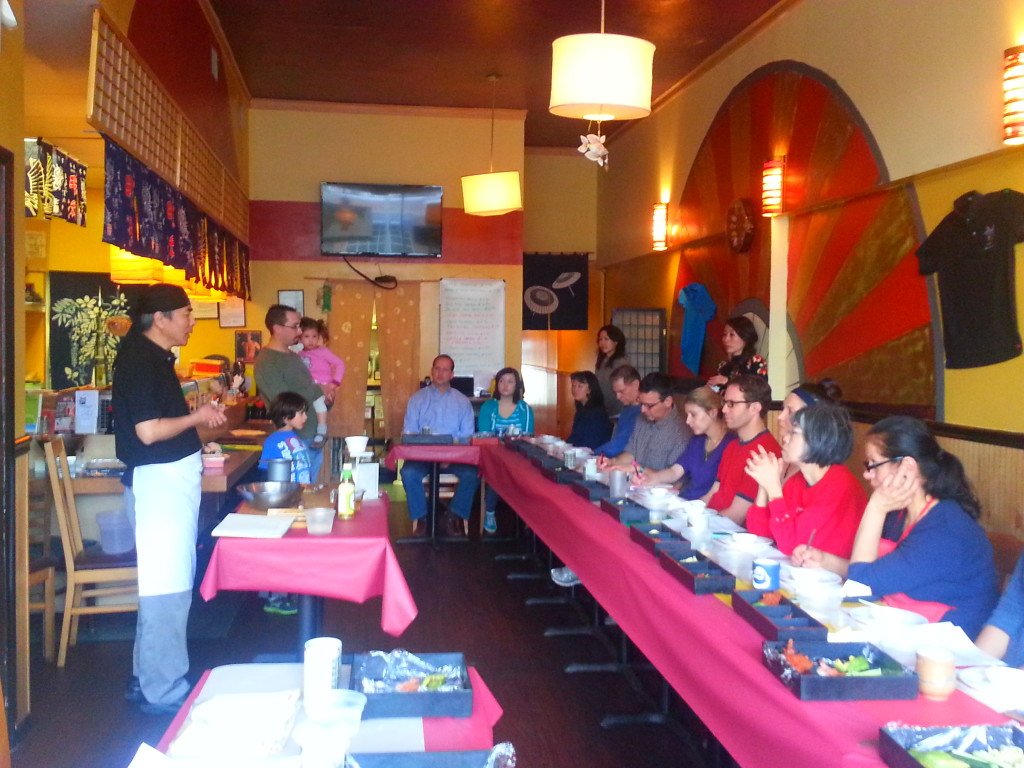 Since I came to the US, I've had a lot of chances to make makizushi, but I have never made the kind of Sushi that has raw fish on top of small rice balls. So I wanted to learn how to make this kind of Sushi, and eat them! hehe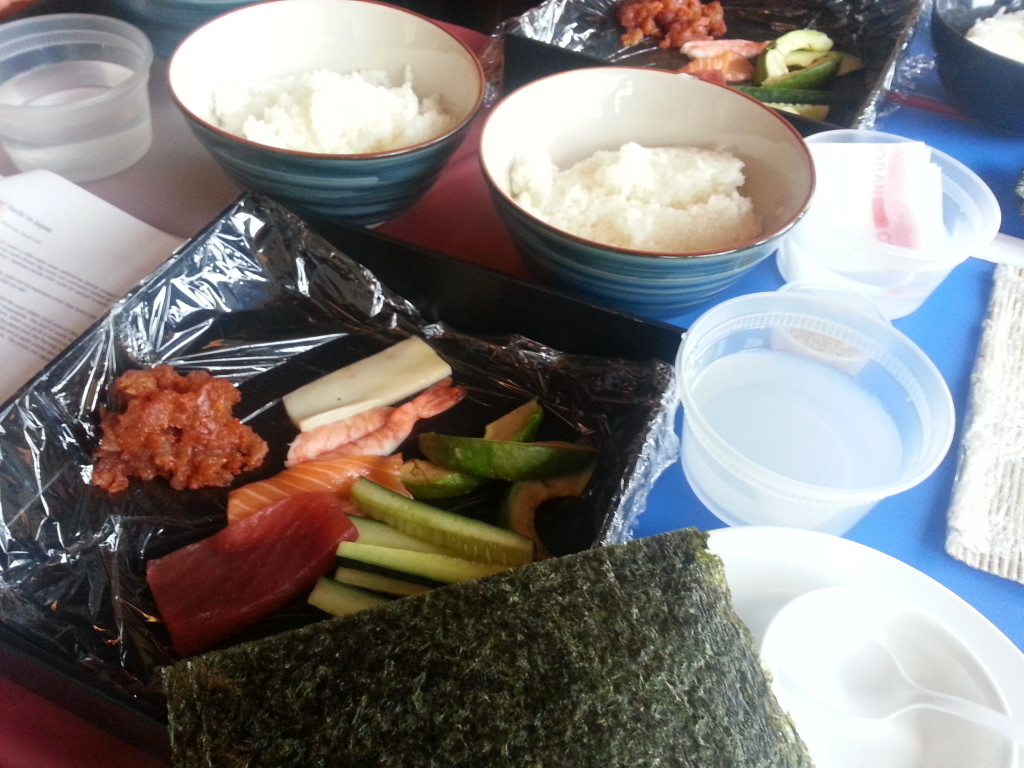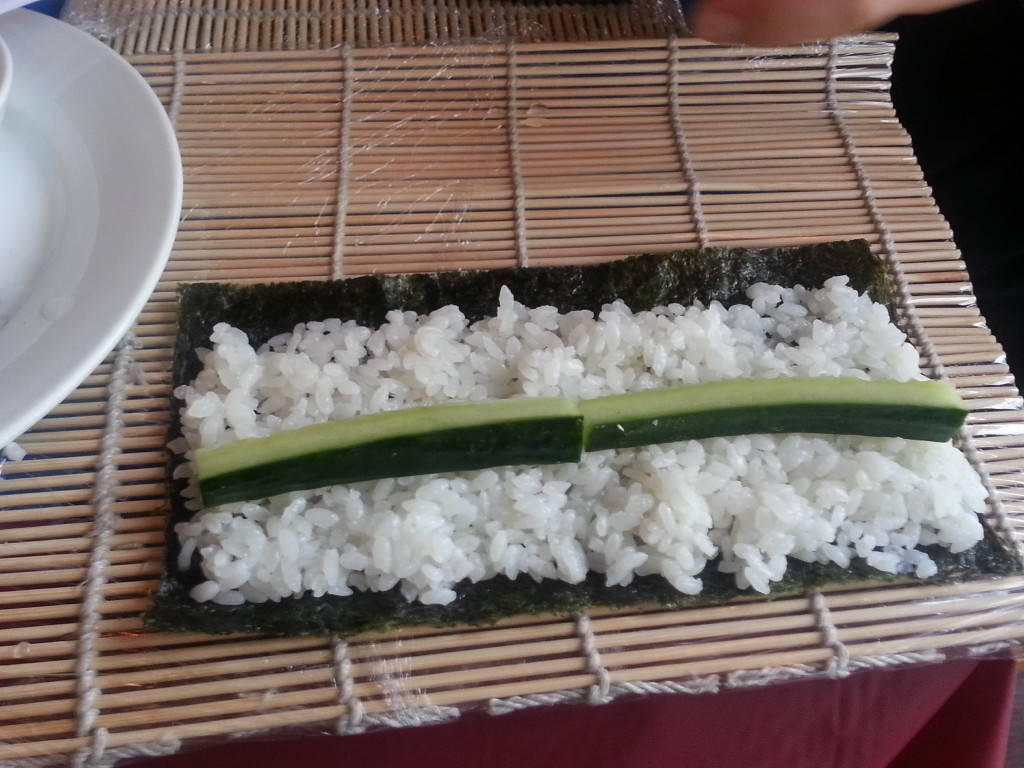 The owner explained which brand of rice he usually uses, different kinds of rice vinegar, and how to make sumeshi, which is steamed rice containing rice vinegar and sugar. I thought neta (which is the sushi's topping) is the most important part of sushi, but he told us that sumeshi is the most important part. The rice is everything for sushi – if you don't get it right you can't call it sushi!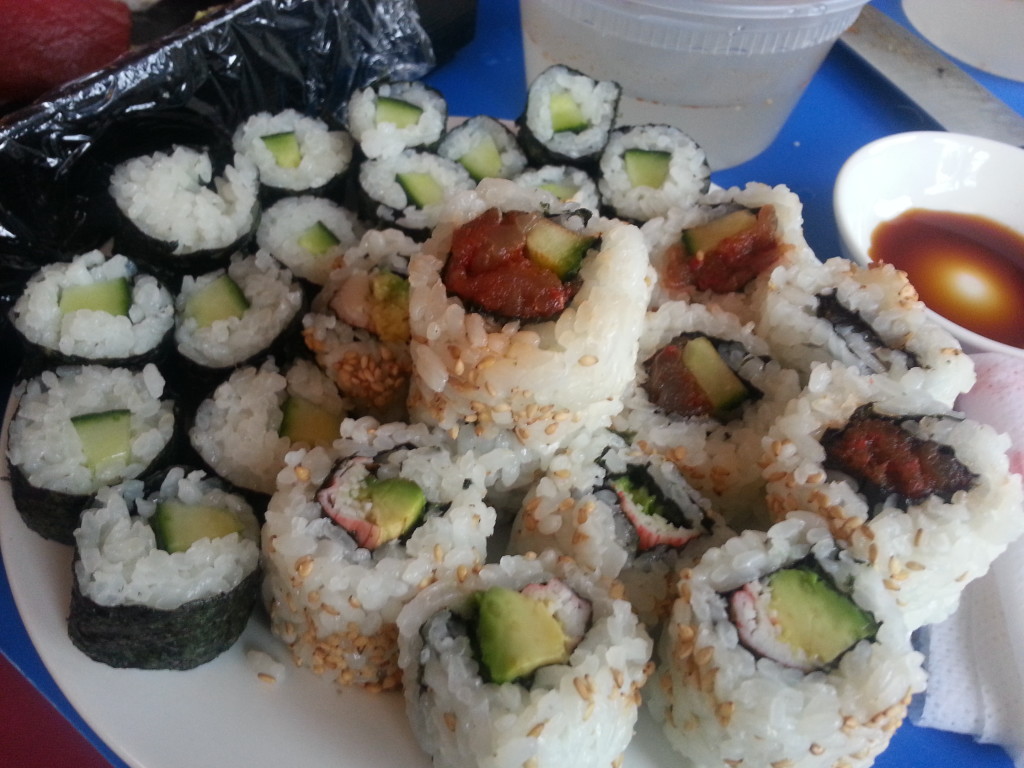 I was making and eating the sushi at the same time.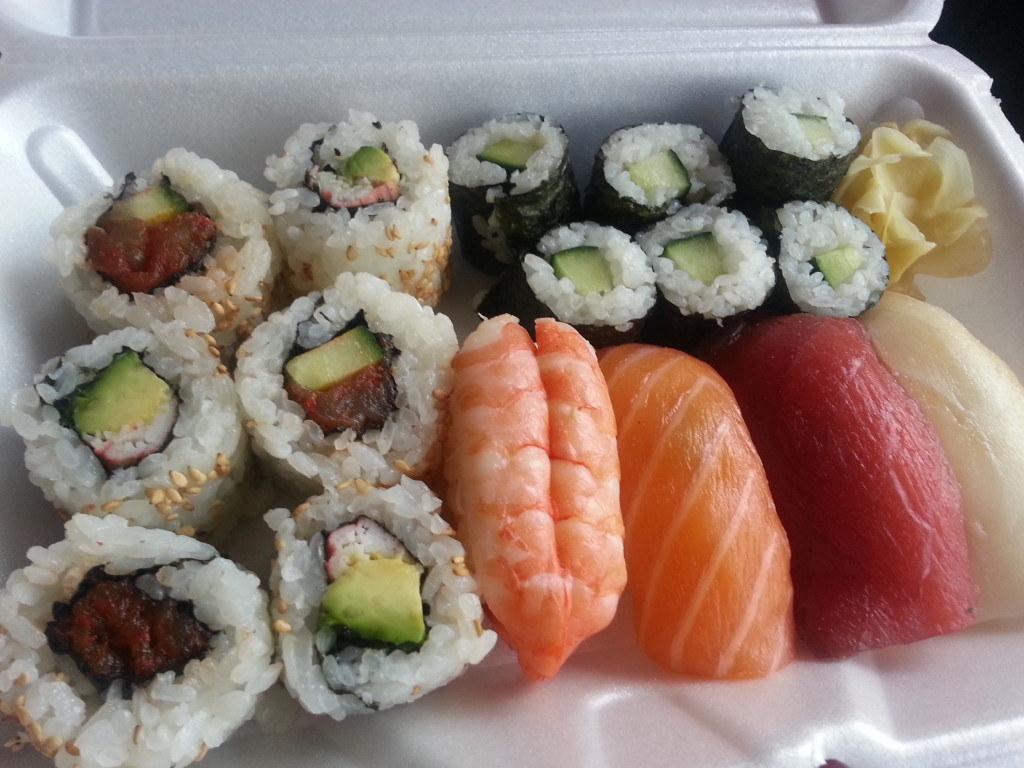 All the participants got a makisu from the owner as a gift. Makisu is a bamboo tool for making makizushi. I want to make a lot more sushi!
Want more cooking with Sachi? See how she makes bento here.