The John F. Kennedy Center for the Performing Arts
Terrace Theatre
Sunday, February 20, 2011  2:00pm~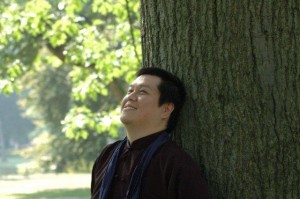 S&R Foundation
Proudly Presents
The Music of Composer
Koji Nakano 中野浩二
Opening Performance by    Naoko Takao 高尾直子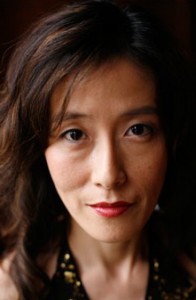 On Sunday afternoon, February 20, 2011, the S&R Foundation is sponsoring a concert at  The Kennedy Center Terrace Theater by an extraordinary Japanese composer, Koji Nakano,  Grand Prize Winner of the S&R Washington Award in 2008. He will be premiering four of his most recent compositions.  His pieces will be performed by Stacy Fraser (Solo Soprano Singer), Noriko Suzuki (Pianist), paige starling sorvillo  (contemporary dancer), and Del sol String Quartet.  Special opening performance will be presented by Naoko Takao,  the 2006 S&R Foundation Special Committee Award Winner.
Founded in 2000, the S&R Foundation (www.sandr.org) supports the arts and sciences, with a focus on US-Japan relations.
It is fitting that this impressive composer is performing in The Kennedy Center's Terrace Theater, which was the bicentennial gift to the United States from the people and Government of Japan.
Tickets are $45.00, but in appreciation of this wonderful gift, the S&R Foundation is making tickets available directly at a discounted price of $25.00. To purchase these discounted tickets, please visit our website (http://www.sandr.org/news3.htm ) or contact the S&R Foundation office directly at 240-223-0630 or email ZSeres@sandrtech.com .
We hope you will join us at The Kennedy Center Terrace Theater to hear the beautiful music of Koji Nakano.  For more information about the performance, please see The Kennedy Center's Webpage at
http://www.kennedy-center.org/calendar/?fuseaction=showEvent&event=RIXCQ.