The new JET class from Washington, DC departs for Tokyo this Saturday, August 3. Each day this week, we'll give you a little introduction to some of these new JETs and check back in with them (and other new DC JETs) throughout the year to see how they're doing.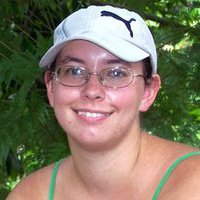 Name: Brittany Kennell
JET Placement: Sapporo, Hokkaido
Where I'm from: Kansas and Virginia
What I studied and where: Political Science and Int'l Relations (University of Iowa, Iowa City)
What you've been up to lately: 2 years in the Peace Corps (Suriname, South America, small business & education); 1 year in Americorps (Rebuild Joplin, Joplin, MO, rebuilding homes destroyed by the 2011 tornado)
How did you learn about JET? I met a JET participant while travelling in Japan in the summer of 2008.
What first sparked your interest in Japan and/or teaching? I have been interested in Japanese culture and history since I was a child. I started working with youth in college as a camp counselor.
What seems like the most useful advice you've received about JET thus far? (And where did it come from?) Every Situation Is Different, so hope for the best and plan for the worst. (I'v heard this from pretty much everyone I've spoken to.)
What are you most excited about? Exploring Sapporo and the rest of Hokkaido.
What are you most nervous about? Learning Japanese and integrating well in my work environment.
What are you most interested in learning while in Japan? I would like to begin learning a martial art of some sort.
What will your last meal be before you leave for Japan? Probably something home-cooked, followed by lots and lots of ice cream.
It's not practical, but I just had to pack my…Hair supplies. 🙂
I've already seen photos of my apartment and I know I'll have to change…The wall decorations.
Japanese food that you're afraid you'll have to eat…Uni (sea urchin).
Place you're most looking forward to travel while on JET…Ski resorts!!!
Who inherited the wackiest, most spartan, or dirtiest JET apartment? It's okay to rant just a little bit in the comments…even if it's been years. (Bonus points if you end on a happy note for the sake of the JETlings!) Prove your point by posting a pic on the JETAADC Facebook group.
Just joining in? Catch up with other new 2013/2014 JET participants…