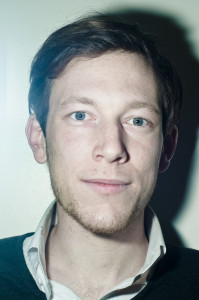 Peter Valente spent the first five months of his life in Japan when his father was working for the US government there, and he is excited to return to Japan as a new JET in Kurayoshi, Tottori. A Classical Music Composition at Earlham College, he is shipping his keyboard to Japan!  Though unwieldy, he says "a good keyboard is a must for me and I'm pretty choosy.  Music is something that seems to have the power to connect people from all walks of life." Pete volunteered to be our eyes and ears on the ground at Tokyo Orientation…his is the first of our monthly field reports from newly appointed JET participants who left from Washington, DC on August 3, 2013. To keep up with Pete's time in Japan, check out his blog Japwn.co.
After 14 restless hours in the air, we finally landed in Narita.  The scene in the airport was a whirlwind of Kanji signs, smiling green-shirted AJETs, and a lot of humidity.  A two-hour bus ride later and I was checking into the Keio plaza hotel in Shinjuku.  Hundreds of fresh, new ALTs and CIRs wandered the hotel in a daze of jet-lag and excitement.  Many found their rooms and succumbed to sleep.  Others, myself included, were too wired from the excitement of our new adventure.  We set out to see what the world's largest city had in store for us.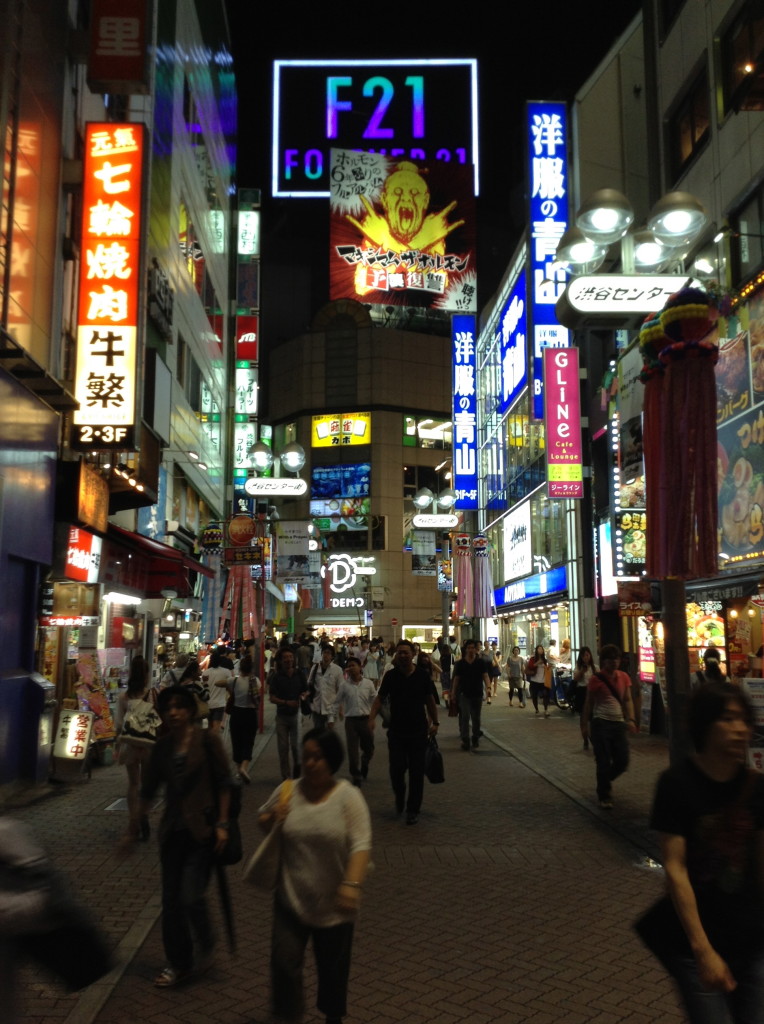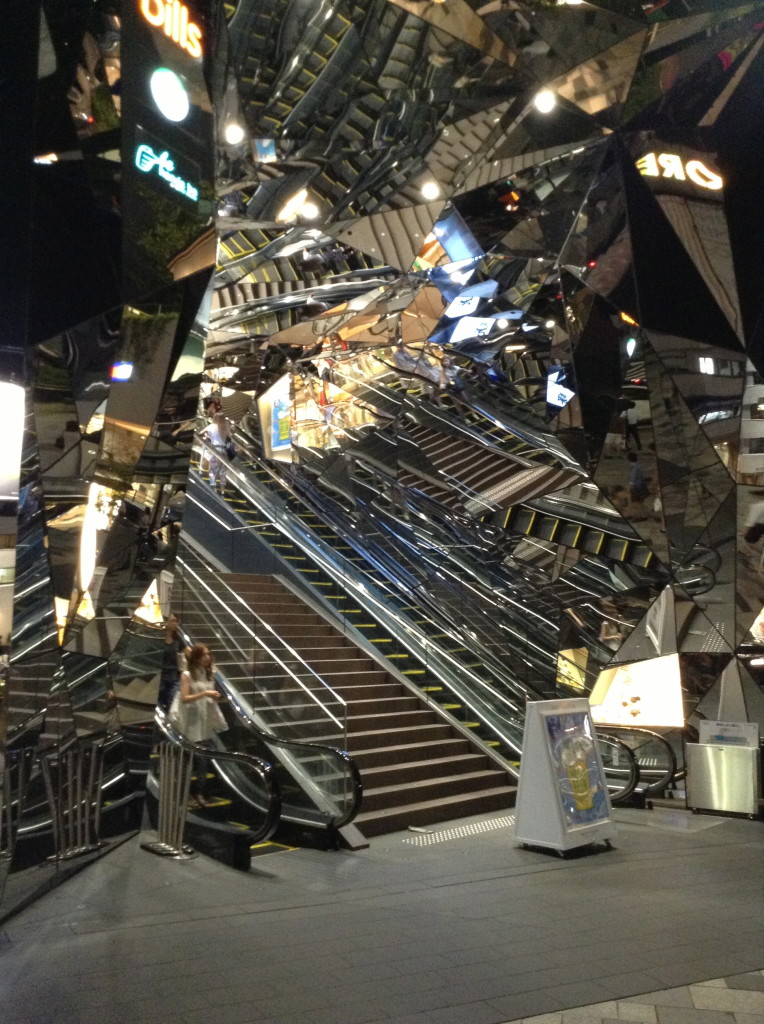 The scale of Shibuya was utterly shocking.  Thousands of people filled the streets, though it was a weeknight.  There were trucks carrying larger-than-life action figures, escalators encased in intricate mirrors, and bar employees approaching people on the streets with offers of cheap "nomihodai" deals.  For a while the sights were enough to distract me from fatigue, but after enjoying a warm bowl of gourmet ramen I decided to call it a night.  Orientation was set to begin the next morning, and I needed to have energy.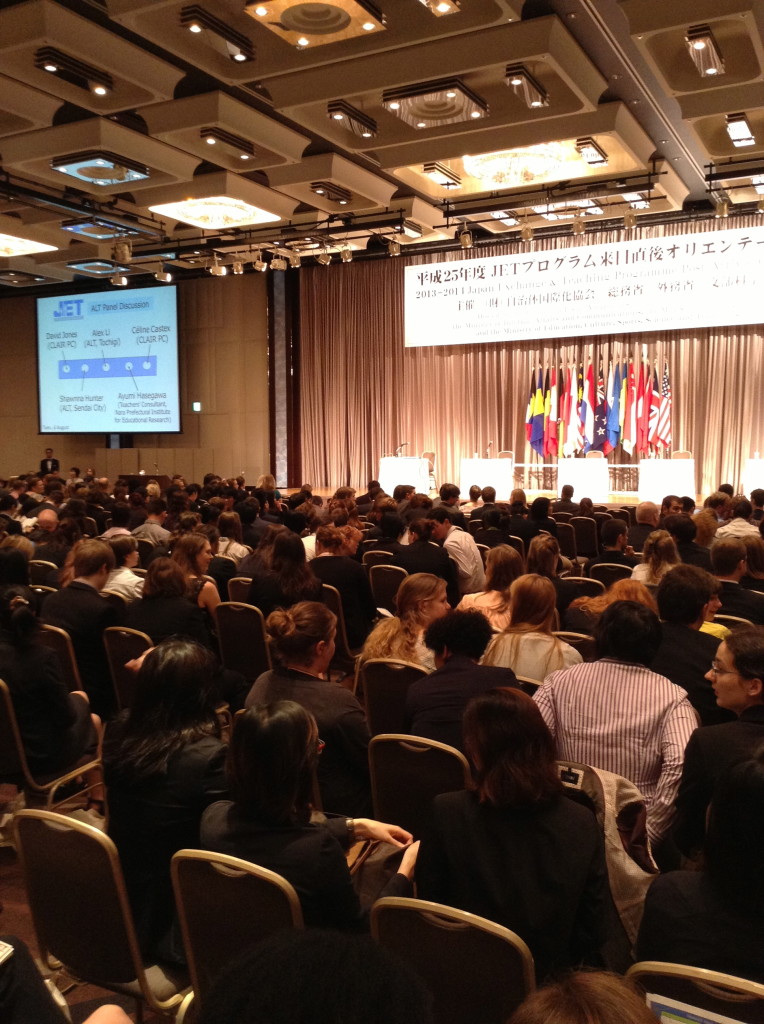 Most of orientation took place either in the auditorium, or in breakout rooms around the hotel.  Each session was packed with applicable information on teaching and living in Japan.  Among all the welcomed advice and useful resources provided over those few days, the most significant benefit of orientation was the fostering of a strong social network which has already shaped my experience in Japan.  The impression I took away from those sessions was that no two JET experiences are alike.  Nobody could tell me exactly how my school would make use of me, or what my living circumstances would be, but no matter what, we were all in this adventure together.  I felt less and less like I was leaving my old life behind and more like I was stepping forward into a new life with new lessons. The keynote speech hit particularly close to home.  The speaker had been a JET in Tottori prefecture – where I was headed – and had no shortage of somewhat comical horror stories.  Nonetheless, by the time he was finished it had become apparent why he had remained for five years and gone on to live and work in Japan after the program.  That was the overwhelming impression that I came away from orientation with; each JET experience will present its own unique set of challenges, but if we approach those challenges with open hearts, our own unique sets of rewards await. Here goes nothing!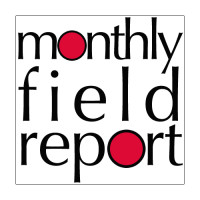 Good luck to all our DC JETs as they settle into their new homes!
JETAADC, let us know if there is anything in particular you'd like to relive through our monthly field reports, and we'll try to find someone to provide an update on that topic.