In an effort to better know our members both new and old, we'll be posting a brief introduction to one lucky JETAADC member each month. If you'd like to be featured as our Member of the Month, please contact Kat Kovacs (newsletter@jetaadc.org) or David Baasch (david@jetaadc.org).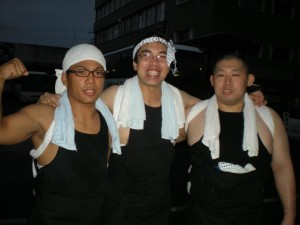 Name: Niccolo Paqueo
Nicknames: Nic, Nick, Nicky, Olo, Cap, Niccolbro, ニック、二九十八
JET Placement: Achi-mura, Nagano-Ken 2009-2012
Where I'm from: Washington, D.C. Area. Northern Virginia.
What brought me to DC: Family and Career. I now work as a Technical Writer contractor for Fannie Mae and as a Policy Debate coach for George Mason University. I intend to pursue a Master's in Data Science and hope to start sometime soon in the next year.
The funniest story from my time on JET (that's fit to print!): One of the funniest stories I have from JET was from my first prefectural ALT meeting for Nagano and the evening festivities required us to socialize and get on stage for karaoke. Another ALT, Chris and I started the Kampai train which culminated in an epic stage performance by the male members of the ALT contingent singing "You spin me right round baby right round."
The strangest food I've ever eaten: Chicken Sashimi. Horse Sashimi is up there as well
What I miss most from Japan: Nagano's beautiful mountains and countryside. Next after that, public transportation. After that, the culture and food (CC Lemon and a Nikuman)
The lesson I learned while on JET: It is socially acceptable to be a nerd and love cartoons in Japan.
The game my classes always went totally crazy for: Jeopardy. Trivia in English? Yes please for them. They were always excited to learn and to win.
The perfect JETAADC event would be: Top Che style cooking competition with a theme of related to Japan (Homecooking, One-pot wonder, school lunch, etc.)
I knew I lived in Washington, DC when: The questions you ask or get asked are "What agency do you work for?" or "What senator do you work for?"
Celebrity/historical figure I am convinced that I would be best friends with…if only we could meet: Frederich Nietzsche…there's nothing Nietzsche can't teach ya!
Where you'd find me on the perfect weekend: At a debate tournament or playing board games with my friends!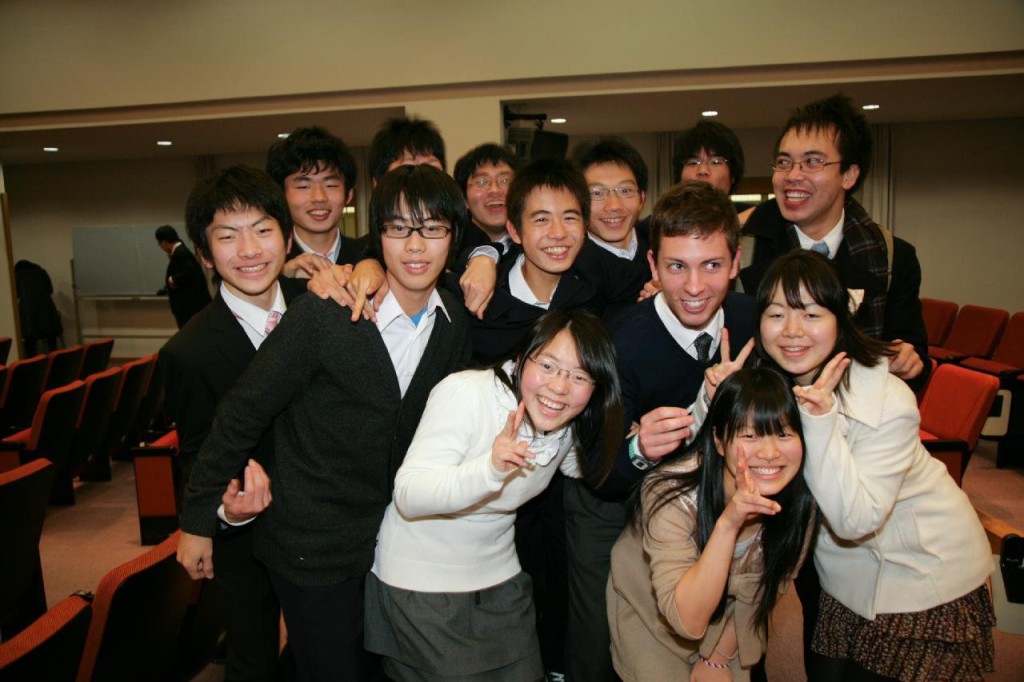 The person I would choose to play me in a movie is: John Cho
Who is your favorite Japanese TV personality?: Hitoshi Matsumoto
What Japanese word or phrase do you still find yourself saying in the US?: うん。Definitely.
What were your favorite places to have visited in Japan, and which places would you like to go back to visit?: Nagoya, Himeji Temple, Kiyomizu Temple, Nagano-ken. Nagoya and Nagano feel like home to me, the nature and the beauty of the outside, the mountains and the rivers: all of them composite an experience that is unmatched.
What is the best Japanese restaurant in DC (in your opinion)?: DC Area: Blue Ocean in Fairfax, VA. By far the best. It is a legitimate Japanese restaurant with all of your home-style favorites. The sushi chef-owner is a former pitcher for the Hanshin Tigers and the staff is extremely friendly. Looking to practice your Japanese? Go there. I recommend that you get the katsu-kare there. So filling and so yummy.
Two truths and a lie*:
My eyes can change color.
I have black hair.
I played the violin for 10 years.
The question I'd most like the next Member of the Month to answer is: What is the most memorable moment of your JET Career that you would love to live again?
*Let us know which one you think is the "lie" in the comments below!