In an effort to better know our members both new and old, we'll be posting a brief introduction to one lucky JETAADC member each month. If you'd like to be featured as our Member of the Month, please contact Kat Kovacs (newsletter@jetaadc.org) or David Baasch (david@jetaadc.org).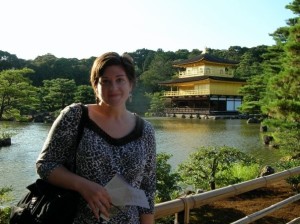 Name: Brooke Swafford
Nicknames: Ms. Brooke, Buruku
JET Placement: Kakegawa-shi, Shizuoka-ken
Where I'm from: South Pittsburg, Tennessee
What brought me to DC: In February I transferred to the HQ of the international education non-profit I was working for in Moscow, Russia.
The funniest story from my time on JET (that's fit to print!): I like telling people how a couple of friends and I spent Christmas in Tokyo at a Michelin-rated ninja restaurant that featured a 7-course meal complete with a magic show. I don't think people believe that really happened.
The strangest food I've ever eaten: Corn chowder ice cream was pretty strange in my book.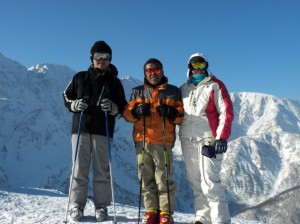 What I miss most from Japan: Luckily many of my JET friends live in the DC Metro Area, and some of my students and JTEs stay in touch via Facebook. I do miss karaoke marathons, grapefruit sours, kotatsu, conveyor belt sushi, onsen, mikan, my high school's "pep squad," taking full advantage of the Shink, seeing Mt Fuji, and skiing the slopes of Hakuba and Niseko.
The game my classes always went totally crazy for: Students enjoyed learning some American Sign Language and playing Jeopardy. We also did lots of chopstick relays and shopping simulations.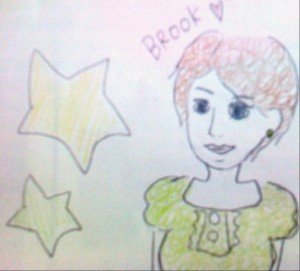 The perfect JETAADC event would be: Mini lessons in things like tea ceremony, rolling sushi, taiko, kendo, and kyudo. After all, we couldn't do it all while we were there, as much as we would have liked to!
I knew I lived in Washington, DC when: I saw the cherry blossoms at sunrise by the Jefferson Memorial, visited 17 embassy open houses (including Japan's) in one day during Passport DC, and watched Independence Day fireworks on the National Mall from the Marine Corps Memorial in Rosslyn.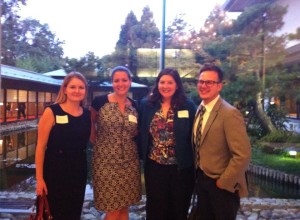 Where you'd find me on the perfect weekend: Exploring a new part of town and catching up with friends. Often I can be found playing volleyball with a social sports team at Quincy Park and having a cold one afterwards.
Two truths and a lie:
I saw sharks while scuba diving off the Great Barrier Reef.
I helped save sea turtles in Costa Rica.
I saw Lady Gaga in Kobe.
What Japanese word or phrase do you still find yourself saying in the US? Ehhhhhh? Sugoi!!! Ganbatte kudasai!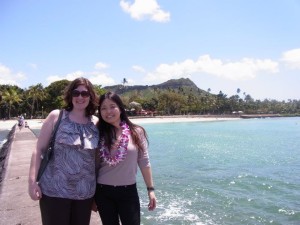 The question I'd most like the next Member of the Month to answer is: What were your favorite places to have visited in Japan, and which places would you like to go back to visit?