Join us on Friday, October 10 from 1:00 – 5:30 PM at the Japan Information and Culture Center (1150 18th St NW Suite 100, Washington, DC 20036) for Professional Development Workshops. Meet your speakers — and RSVP here to learn more on Oct. 10!
Workshop 1: 1:10 – 1:40 PM
Returnee Handbook: Okaeri – Everything you need to know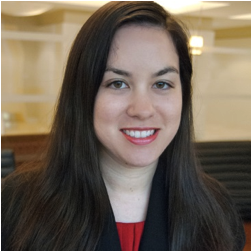 Jessica Burbach was a high school JET in Shiga from 2011-2013. Prior to JET, she graduated from the University of Virginia with a double major in history and Spanish. She currently works as a coordinator for a health care consulting company.
Workshop 2: 1:40 – 2:30 PM
Graduate Career Panel: American University & Monterey Institute of International Studies
American University – International Training and Education Program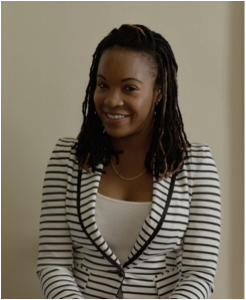 Jody Dixon is a native Jamaican, and represented Jamaica in Yamanashi-ken as a JET Program participant from July 2009-2014.Cooking is her therapy, and living in Asia has resulted in her being particularly great at cooking Asian cuisine. Jody's experience on the program has inspired and facilitated her enrollment in the International Training and Education Program at American University. She is currently pursuing her MA in the International Development Education track offered in this program.
Monterey Institute of International Studies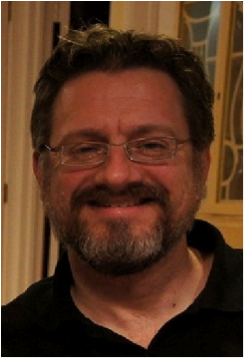 Peter O'Meara Evans has been with the Department of State for 17 years, primarily in Washington DC.  He is currently preparing to go to Kuala Lumpur to work on ASEAN issues.  In 2013-2014 he served in Washington as Deputy Director in the State Dept Office of Levant Affairs (Syria, Jordan, Lebanon).  He was Political-Military Counselor in Embassy Riyadh in 2011-2013, and 2008-2011 Political-Military Officer in Consulate-General Jerusalem.  1997-2007 he worked on various desks in the State Department focusing on political-military and arms control issues related to the Middle East.
Peter was a 1997 MIIS MAIPS graduate, which was also the first class of recipients for the Certificate in Nonproliferation Studies.  1992-1994 he worked as a Program Coordinator at CLAIR, and while a JET was a CIR 1991-1992 and an ALT 1989-1991 (Saitama).  Peter has a BA ('89) in Classics from the University of Chicago and grew up in St. Joseph, MI.
He is married to the former Fumio Miyoshi (MIIS MATFL '00) with one daughter (9).

Key Note: 2:45 – 4:15
Writing your Federal Resume with Special Guest, Todd Floersheim, Senior Federal Recruitment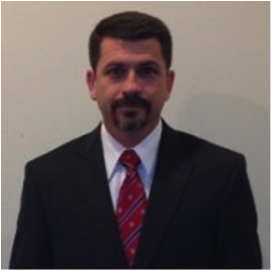 Todd Floersheim is a Senior Federal Recruitment Advisor with the Recruitment Policy and Outreach (RPO) section at the Office of Personnel Management (OPM). As a seasoned recruiter, Todd brings considerable knowledge and insight to RPO which he displays by developing innovative and effective recruitment strategies, programs and policies to assist Federal agencies in attracting highly-qualified and diverse individuals for service in the Federal government.
Prior to joining OPM, he spent over twenty-two years in the military, retiring from the U.S. Army in 2011.  During his last thirteen years, Todd managed two U.S. Army recruiting stations, was one of two recruiting trainers in New England, recruited Soldiers to become "Green Berets" for the Army Special Operations Command and during his final six years managed the worldwide recruitment for a highly sensitive DOD program. Todd holds a B.S. with honors in Business and Communications from Liberty University, VA.
JET Alumni Career Panel: 4:30 – 5:30 PM
Q&A with JET Alumni Career Panelists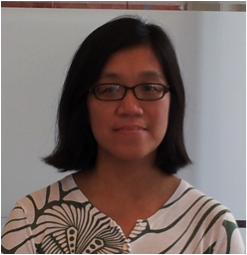 Sanda Chao has been a civil servant at the U.S. Department of State for the past seven years.  Prior to State, Sanda worked at a non-profit organization, Academy for Educational Development, and The World Bank.  She has a M.Sc. degree in Development Studies from the University of London's School of Oriental and African Studies and a B.A. in Government and Politics from the University of Maryland, College Park.  She was on JET in Niigata-shi from 1995-1997.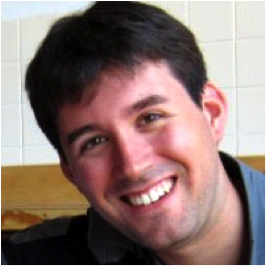 Paul Champaloux was an ALT on the Japan Exchange and Teaching (JET) Program from 2009-2012 in rural Wakayama Prefecture. There, he taught English at primary and secondary schools and acted as an international exchange representative for a number of professional groups including the Rotary Club Foundation, Lion's Club, and Bambous Noirs et Pommiers Blancs Sister City Exchange.
Paul currently serves as an International Visitor Leadership (IVLP) Program Officer with Cultural Vistas, a nonprofit organization that provides a range of international exchange programs. In cooperation with the U.S. Department of State, he is responsible for the design, planning, and implementation of a variety of IVLP projects that aim at connecting foreign emerging leaders with their American counterparts.
He initially arrived at Cultural Vistas as an Assistant Program Officer with the Train USA Department, where he helped provide J-1 Visa sponsorship for international interns and trainees coming to the United States to develop their professional skills.
Paul earned a Master of Arts degree in French Cultural Studies from Columbia University in Paris, where he explored issues of European identity and multilingualism. He earned his Bachelor of Arts degree in French Studies from Davidson College in North Carolina and studied abroad in Tours, France for one year. He is fluent in French and proficient in Japanese.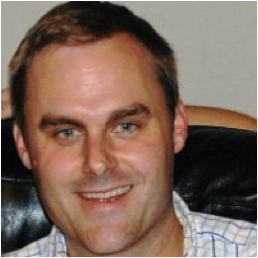 Kent May joined the Department of State as a U.S. Foreign Service Officer in 1998.  He has served overseas in India, Vietnam, Australia, and South Africa.  In Washington, DC, Kent has served in the Bureaus of African Affairs and Consular Affairs and in the State Department's Executive Secretariat.  He is currently a Master's candidate in National Security and Resource Strategy at the Dwight D. Eisenhower School, National Defense University.  Kent was a JET ALT from 1993-1995 in Kanagawa-ken, where he met his wife, Melanie May (formerly Lush), a 1992-1995 Kanagawa JET.  They have two children, ages 15 and 13.  Kent is a native of Pittsburgh and a graduate of the College of William and Mary.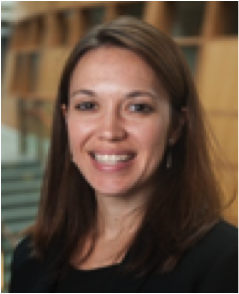 Sarah Tillotson is Assistant Director of Program Management at Georgetown's McDonough School of Business. She is responsible for managing the delivery of customized executive education programs, which includes overseeing logistics, event planning, and overall program implementation. Sarah works with clientele across the globe, in both the public and private sectors, and has delivered programs for clients from the US, Spain, Peru, China, Korea and Japan.
Prior to Georgetown, Sarah worked as the Japan Exchange and Teaching (JET) Program Coordinator at the Embassy of Japan in Washington, DC.  She was an ALT on the JET Program from 2006-2008 in Kyotanabe City, Kyoto.  Sarah enjoys cooking, traveling, and playing basketball.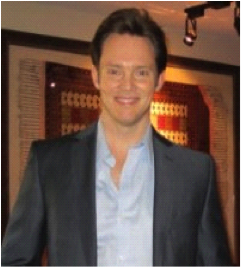 Originally from Alabama, Steve Ledford spent four years in the U.S. Marine Corps and also worked four years at Bellsouth Telecommunications before applying for the JET Program.  Looking for a new adventure and the opportunity to study Japanese, Steve left Alabama and spent two wonderful years as an ALT at two high schools (Kawaura High School and Amakusa-nishi High School) in a small fishing and farming community on the Amakusa Islands in Kumamoto Prefecture with his wife and two young children.  His son was actually born in Japan while Steve was on the JET Program.  Steve also played guitar in a Beatles cover band during his time in Japan.  After completing the JET program, Steve studied Japanese at Middlebury College prior to spending a year with his family in Monterrey, Mexico where Steve was a Fulbright Scholar and worked for a large Mexican investment bank.  In 2003, Steve moved to Washington DC to start his career at Raytheon Company, a major U.S. defense contractor. 
Steve has a BA in Spanish, BS in Economics, and MS in Finance from the University of Alabama as well as graduate business degrees from the Instituto Tecnológico y de Estudios Superiores de Monterrey (ITESM) and the University of Pennsylvania.  Steve also earned graduate certificates in Project Management and International Security from Stanford University.  Among his interests are foreign travel, music, and collecting art (contemporary figurative paintings, pre-Columbian figures and vessels, and antique carpets and kilims).