Are you currently seeking employment? 
Has graduate school been on your mind lately?
Are you looking to connect with other alumni?
The 2014 Professional Development Workshops are for you!
The JET Alumni Association of Washington DC and JET Program Office would like to invite all JET returnees, alumni, and JET friends to our professional development seminar on Friday, October 10 from 1-5:30 PM at the Japan Information and Culture Center (1150 18th St NW Suite 100, Washington, DC 20036).
We have a busy afternoon of workshops followed by the annual Welcome Back Reception!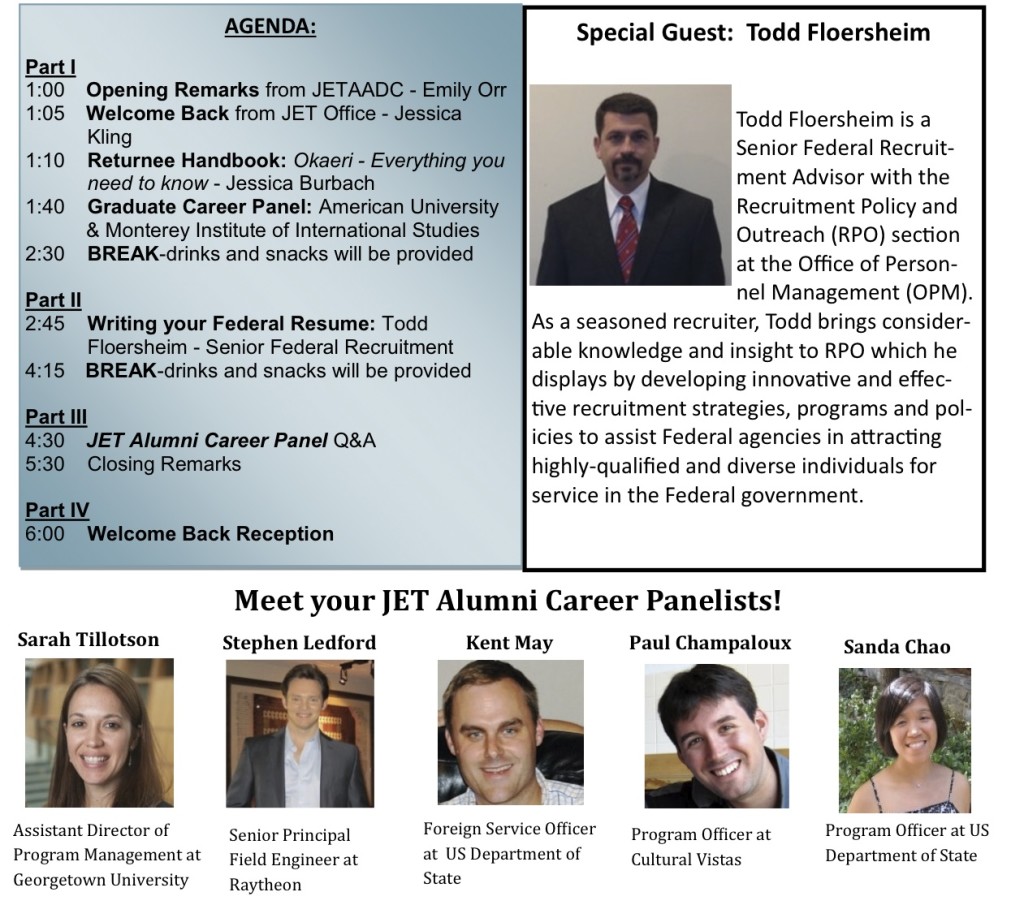 You must register in advance for both the Professional Development Workshop and Welcome Back Reception. You do not need to attend the workshops to attend the reception — feel free to join us at 6:00 PM.