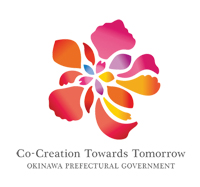 The Okinawa Prefectural Government will host a variety of exciting events from Sept. 2 – 12 at the JICC (1150 18th St NW #100, Washington, DC 20036) where you can learn about the culture and history of beautiful Okinawa. Events will include a ten‐day art exhibit using panels to display scenes of Okinawa, a cocktail night featuring authentic Okinawan liquor called "Awamori", and several short films set in Okinawa.
Start Okinawa Week off right with…
September 2, 6:00 PM
OKINAWA SHORT FILM NIGHT
A series of films allow you to experience experience Okinawan history and culture firsthand!
AWAMORI COCKTAIL NIGHT 6:00PM
Delicious Okinawan Awamori‐based cocktails will be served free of charge to guests 21 and older
SHORT FILM SERIES 6:40 PM
" Indigo Love "
" The Path of KUMIODORI"
" Mother of the Groom"
See the full schedule here:
And finish the week off with Okinawan Performing Arts at the Kennedy Center — more info here!