In an effort to better know our members both new and old, we'll be posting a brief introduction to one lucky JETAADC member each month. If you'd like to be featured as our Member of the Month, please contact Kat Kovacs at newsletter@jetaadc.org. In our first post, we meet one of our newest members, Andrew Hill. Welcome!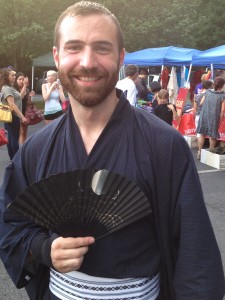 Full Name: Andrew Hill
 JET Placement: Ama-cho, Oki-gun, Shimane-ken (an island so remote it was once used as a place of exile)
Where I'm from: Flat Rock, NC
What brought me to DC: Post grad school employment. I now work for the DC bureau of the Yomiuri Shimbun.
The strangest food I've ever eaten: Awabi liver maybe?
What I miss most from Japan: Living on an island and going to the beach after work everyday.
The lesson I learned while on JET: Even in some of the most isolated places in the world, you can find interesting things to do and meet pretty cool people. You just have to put in a little effort and throw your cares out the window.
Where you'd find me on the perfect weekend: Camping by a mountain lake with friends, beer, and a nice fire.
Andrew makes exile look pretty good…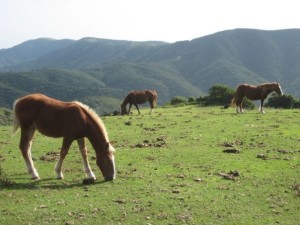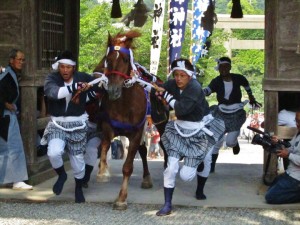 And, finally, two truths and a lie:
While on JET, I coached a national champion wrestler.
While on JET, I actually managed to secure a lucky stick at the Naked Man Festival in Okayama-ken.
While on JET, I was asked to demonstrate how to shotgun a beer in front of 50 elementary school children.
Which one do you think is the lie? Weigh in in the comments!