In this edition of JETAADC News:
Message from the Board:
明けましておめでとうございます!今年も宜しくお願いします!
Happy New Year, everyone! Welcome to 2014!
I hope that your year is getting off to a safe and productive start – JETAADC has a lot of activities planned for January and February to keep you busy (and warm)!
First, thank you to all who attended the JETAADC bounenkai last month – more than 50 people braved the ice and snow storm to celebrate at Tono Sushi. Despite the weather, there was lots of food and fun, in addition to a successful canned food drive for the Capital Area Food Bank (67 cans were donated). Special thanks to our Social Chairs, Joel Zara and Sara Haider, for organizing the entire night and our Volunteer Chair, Paul Schuble, for coordinating the food drive. Our JET Ambassadors also organized our first-ever weekend program/presentation on December 14 at the Bethesda Library. We apologize for the last-minute cancellation of the JET Talks speaker series on December 19; this event has been rescheduled for late February.
In addition to our monthly happy hour, our January events include:
Another JET Ambassador presentation (Volunteers needed! – Email jetambassadors@jetaadc.org if interested)
Bowling Taikai
The return of our JET Talks speaker series, featuring JET Alumni Chelsea Reidy and Elayna Snyder on their 900-mile bicycle tour of Shikoku's famous 88 temple pilgrimage
Performance skit at the annual Shinnen Matsuri held by the Japan Commerce Association of Washington (JCAW) on January 26.
In the middle of the month, you should expect to receive some emails from us regarding a Membership Update – we are going to update the basic information (name, year and location on JET, email address) that we have on file for JET Alumni in the DC Metro area and will be contacting you for current details. Your participation is very important – out of the estimated 23,000 JET Alumni in the United States, only 11,000 are registered with a JETAA Chapters!
I will be in Japan this month for work/collecting chu-hai during a number of these events, so I apologize in advance if you don't see me at many of the activities listed above. On the other hand, if you have a chu-hai request – or any questions and comments about our activities – feel free to send it along to president@jetaadc.org.
Finally, we have a very special event planned for JET Alumni who left for Japan in or before 2004 – a JETAADC 10+ reunion! Registration is open, so if you are in town on February 8 please register and spread the word to all of your (older) fellow alumni.
Leigh Ann Mastrini
President, JETAADC
Hyogo-ken, 2006-2008
January JETAADC Events:
Friday, January 17th at 6:30pm
AMF Annandale Lanes
4245 Markham St.
Annandale, VA 22003
2 hours of all-you-can-bowl plus the shoe rental for just $10! So take advantage of this great deal.
January Networking Event / Trivia Night
Come out to our first networking event of the year and meet some new friends! We'll be setting up tent at the Laughing Man Tavern this time, so keep an eye out for our JETAADC sign when you get there. The Laughing Man Tavern also has trivia night on Tuesdays, so stay on for some fun and perhaps a few prizes!
Tuesday, January 28th, from 6:00 – 9:00 pm
Laughing Man Tavern
1306 G Street, NW
Washington, DC
Happy Hour until 8:00:  Miller Lite / Bud Light: $3.25,  Draft Selections: $4.50, Rail Drinks & House Wines: $5.00, Martini's: $5.50, Appetizers: $6
Trivia starts at 7:00 pm.
More coming soon!
Register Now for the JETAADC 10+ Reunion!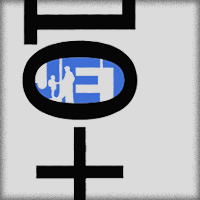 All JET alums who departed for the JET Programme in 2004 or earlier are invited to a very special 10+ reunion…
Saturday, Feb. 8, 2014
1:00 – 3:00 pm
Matuba Restaurant
4918 Cordell Ave
Bethesda, MD 20814
$5 for JETs / $20 for non-JETs
Deluxe bento box (tempura, sushi, sashimi, grilled salmon) with soup/salad bar and dessert will be served.
You must register by Feb. 1 — tickets will not be available at the door.
If you have food allergies, please email Joanna Blatchly at secretary@JETAADC.org; accommodations can made.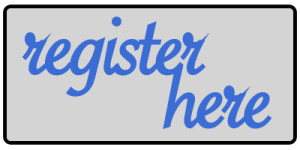 Other (non-JETAADC) events you may be interested in…
Japan in 2014: A Look at the Year Ahead
Thursday, January 23, 2014
Registration: 9:30 – 10:00 am
10:00 am – 4:00 pm
Carnegie Endowment for International Peace
1779 Massachusetts Avenue NW
Free with the option to order a $15 bento
As the New Year begins, join 100 of the top Japan experts in Washington as we take a look at the year ahead.
Best of JET (etc.) Around the Web…
New from JQ Magazine: Tohoku Projects—The TOMODACHI Initiative
Should our bowling taikai have been scheduled for 6:30am instead of 6:30 pm?
Hungry? Top 8 Ramen Restaurants In The DC Area
"Entry-level instruction of a foreign language is the most important, and at the same time, the most difficult." English to get 2020 push but teachers not on same page: Exposure to start in third grade for basic communication ability by junior high
And more on the 2020 English reform: Schools fret about assistant teachers ahead of proposed 2020 reforms
Overindulge over the holidays? Good news for anyone still just a little hungover. Happy New Year!