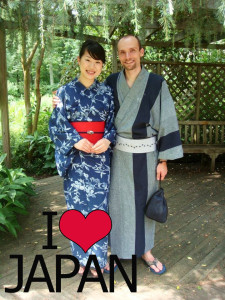 Once a month in "I <3 JAPAN" series, two JETAADC board members and their Japanese wives will alternate sharing a little something they've learned about Japan (or the US) from each other.
Yui and Joel met in Japan in 2008 while Joel was on the JET Program in Chiba-ken. They now are married and live in Washington, DC. This summer they went on a short trip back to Japan to Yui's hometown, Tokoname, near Nagoya…
In the middle of August, I took a small onsen trip with my wife's family while we were visiting them in Japan. My in-laws are avid onsen goers and were excited to take me there. We went to Nagano which from Nagoya took about 6 hours by car. This was the first time I was actually taking a family trip with them and the first time I traveled by car in Japan, having always preferred the train or the bus while I was a JET. So, even though I've lived in Japan for over 4 years, there were a few things I discovered about their way of traveling.
First off, when I looked on the very detailed itinerary that my father-in-law drafted, the michi no eki featured very prominently. For those of you who are not familiar with michi no eki, they are basically the equivalent to rest stops in the US. However, whereas in their American counterparts you would find gas stations, fast food restaurants and Starbucks, the michi no eki are much fancier. They usually have much nicer restaurants, omiyage shops and some even feature amusement parks, large aquariums, scenic overviews and onsen. However, omiyage are usually the focus of michi no eki. Most of you are probably familiar with Japan's obsession with omiyage / gift giving, and so it makes sense that highways would be littered with stops selling these for shoppers who want to make last minute purchases on their way back. It was still unbelievable to see a rest stop featuring prominently on the itinerary. My father in law even explained to me that some Japanese take day trips just to go to these michi no eki Who would ever think of driving 2 or 3 hours and back just to go to a rest stop in the US…?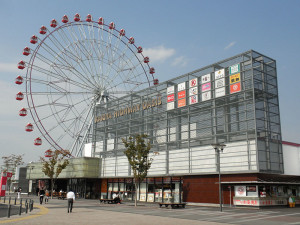 The second interesting point concerning the Japanese people's way of traveling was our lodging. We stayed in an old style Ryokan. Having traveled around Japan in the past, I had already had the chance to stay in a traditional Japanese inn. I very much enjoyed my experiences there: the food was delicious, sleeping on the tatami mats was fun for a night or two and the bathhouses were neat. But, my intention was first and foremost sightseeing around those places. In the US, or other places I've been to abroad, unless you are staying in a resort, people usually travel for sightseeing or doing a specific activity. This time, however, the sightseeing and the activities (hiking) were really secondary to the lodging. Our trip was first and foremost about the Ryokan. It was about the dinner, about the hot springs in the evening and about breakfast the next day. That was really meant to be the highlight of the trip. If you watch Japanese TV, you'll notice this as well. You'll always see famous entertainers and comedians filmed going to a hot spring resort and they'll almost always focus on the food, the lodging and the hot springs rather than on the sightseeing.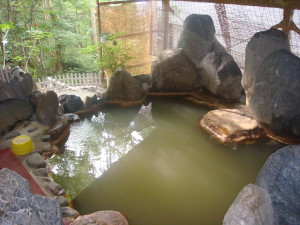 I say onsen and food were the highlight, but of course, nothing beats gathering around a table after a good meal and a good bath, with a few beers and fun family members to play a game of "7 bridges" (a Japanese card game with similarities to Mahjong). All in all, onsen trips are definitely something to be experienced over and over, especially if you have the chance of traveling around with the locals.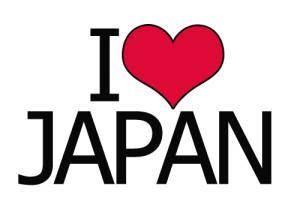 Let us know about your own michi no eki or ryokan experience in the comments!
Or — if you have a topic suggestion for our "I <3 JAPAN" series or would like to contribute, let me know in the comments or contact Kat at newsletter@jetaadc.org.