JETAADC and the Edwin O. Reischauer Center present
JET Talks: The past, present, and future of Baseball and the US-Japan relationship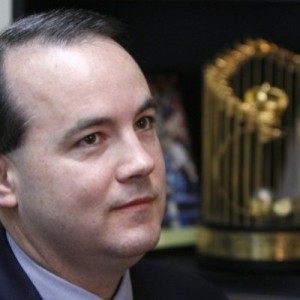 George Rose
Advisor, Pacific Rim Operations, New York Yankees
Advisor, Yomiuri Giants
 Tuesday, November 10th
6:00p.m. – 7:30p.m. (Reception to Follow)
Rome Auditorium
1619 Massachusetts Ave., NW
George Rose will explore the evolution of the baseball relationship between Japan and the United States.  He will discuss the emergence of Japanese talent in Major League Baseball starting with the debuts of Japanese pitching talent that eventually led to the likes of Ichiro and Hideki Matsui.  He will also look at how American players make the transition to the Japanese game and how they are viewed on that side of the Pacific.
George Rose is in his sixth year as advisor to the Yankees' Pacific Rim Operations.  Mr. Rose has been an integral part of the Yankees' efforts and operations in Asia.  In his current role he reports directly to the SVP of Corporate Sales and Partnerships and the SVP and General Manager of Baseball Operations.  His role encompasses sponsorship sales and business development with Japanese and Asian companies, as well as assisting the team in scouting and acquiring professional players throughout Asia.  He played a key role in the $175 million acquisition of Masahiro Tanaka in 2014, doing extensive research and information gathering over a 7-year period.  Mr. Rose also facilitates trades of Yankee minor league players to other professional teams in Asia, mainly Japan.
In addition to his work with the Yankees, Mr. Rose also works in an advisory capacity to both the Yomiuri Giants and the Yomiuri Newspaper, the owner of the Yomiuri Giants.  Both organizations have a working relationship with the Yankees.  In his role with the Yomiuri Newspaper he facilitates high-level negotiations with Major League Baseball for events such as the World Baseball Classic and MLB Opening Day games in Japan, as well as MLB Properties merchandise licensing.
Prior to his current role, Mr. Rose was the Director of Pacific Rim Operations for the Yankees and opened and ran the team's Asia office in Tokyo, Japan from 2007-2009, the first-ever office in Asia for a Major League team.  Mr. Rose originally started with the Yankees as the interpreter for Hideki Irabu in the 1998 and 1999 championship seasons. Cited in numerous newspaper and magazine articles as a major reason why Mr. Irabu successfully assimilated into the Yankee team, he was credited by Sports illustrated in its 1998 World Series Commemorative Issue as one of the "10 Keys to '98" for the team with the best record ever.
Mr. Rose is a 1988 graduate of the College of the Holy Cross and received his MBA from Columbia Business School in 2000, graduating as a member of the Beta Gamma Sigma Honor Society.
---